Classroom and Range Instructors of Security Guard Training of Houston Texas
We are Houston's #1 Security Training Academy!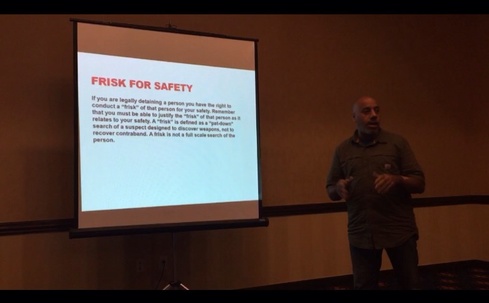 Orlando Sanchez
~ Classroom Instructor
​
Orlando Sanchez has worked the Security industry for over 25 years. He brings his direct and bold personality to the classroom, engaging students using active, hands-on instruction. What makes Mr. Sanchez unique is that he currently works the field as a Commissioned Security Officer. It is this real-time experience that provides the classroom with actual life scenarios and situations, as he experiences working in the field. His active on-going experience becomes your training.
---
Ralph Murray~ Firearms Instructor~ Concealed Handgun Instructor
​

Ralph Murray has been committed to the Security industry for over 40 years. He is experienced as a Security Officer, Supervisor, Qualified Manager, Private Investigator, Personal Protection and everything in between. He knows this industry inside and out, who better to instruct you? His straightforward and no-nonsense approach, makes him an thorough classroom instructor. Students find themselves intrigued, learning the material well. Mr. Murray's direct approach makes him efficient and organized at the gun range. His classes sell out fast, call 832- 598-1366 to book your class.
---
Christopher Madere
~ Level 2 Classroom Instructor
​
Information on Mr. Madere will be updated shortly.